New license plate - 14pt1 (14.1)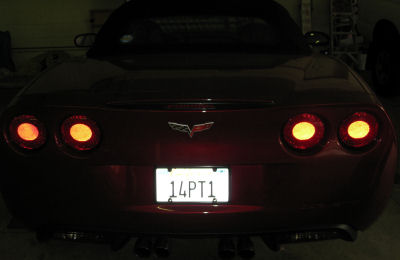 In California, you are what you drive,
and what you display on your license plate.
For several years I resisted the urge
to get a "vanity" plate,
but somehow I fell prey to this one (14pt1).
14.1, or straight pool,
is the game I prefer.
I shoot pool
because I can not paint, or sculpt,
or sing, or dance,
or play a musical instrument.
I shoot pool, therefore I am.