Cutest Cueists - Jeanette Lee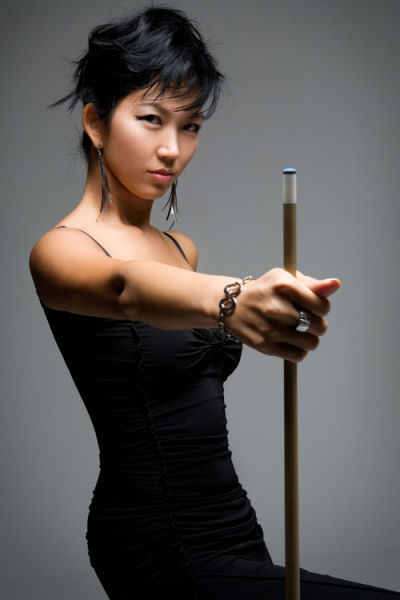 Jeanette Lee ("The Black Widow")

OF COURSE Jeanette Lee belongs on the list of Cutest Cueists. She's great looking, got a fun personality, an outstanding pool shooter, totally dedicated to the game, and she even plays straight pool (14.1). Ok, she's married, and a mom, but she's still drop-dead gorgeous.

I played some 9-ball with her a couple of years ago at the WPBA tournament at Viejas Casino, outside San Diego. It was a pro-am thing, just for fun, and boy did she have fun sharking me. I'm lining up a table length thin cut and she puts her face down on the rail, right in line with the shot. How the heck am I supposed to shoot that way? I guess I can't complain; all the money went to charity.

There's not much to say about Jeanette that hasn't already been said, and she's got the most famous face in pool today. If you want more neat photos, check out her new website. When you get there, be sure to click on "For My Fans" and sign up for access to the special bonus material.

Totally babelicious!