New Jim Murnak Custom Cue Case!
I am sooooo stylin' with my new Jim Murnak case!
If I had this baby with me last weekend,
I would have won the tournament, for sure!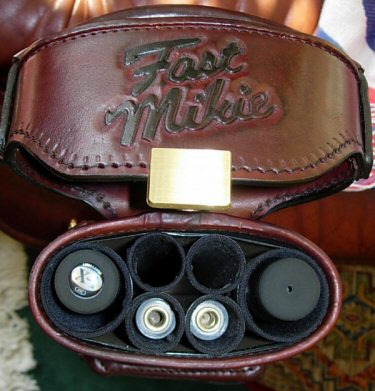 Notice the Fast Mikie. Duh, how could you miss it?

Notice the SIX POCKETS!!!

Notice that Jim Murnak signs his work.
And what a beautiful piece of work it is!
The finest leather, for sure, and built by an artist!
Thanks Jim!
Let Jim build one for you.
Check his website at
http://jimmurnakcuecases.com
.

Now all I need is a stick or two from Miltonio,
and I'll have no excuses left.
Hmmmmm.....