Cutest Cueists - Jennifer Chen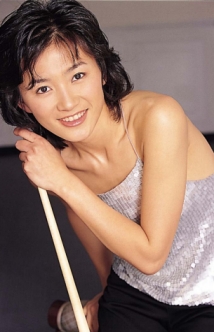 Jennifer ("China Doll") Chen


A no-brainer for the list of Cutest Cueists
is WPBA's Jennifer Chen.
She has been one of my favorites for a long time.
This morning I watched her TV match against Allison Fisher
in the 2001 San Diego WPBA tournament.
She won 7-6 in the semi-finals,
after winning against Allison earlier.
This was the first time anyone had beaten Allison
twice in the same tournament, up to that time.
Click here for her WPBA profile.
Click here for more Jen Chen photos.