Fangio and Pool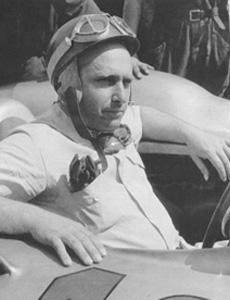 I learned to approach racing like a game of billiards.
If you bash the ball too hard, you get nowhere.
As you handle the cue properly,
you drive with more finesse.





Juan Manuel Fangio



"greatest driver of all time"

---------------

I grew up hearing and reading the many
stories of this enormously gifted race car driver
and when I was behind the wheel
in my own racing adventures
I would always try to imitate his
impeccable smoothness.





Labels: quotes