Zen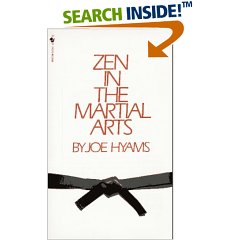 It seems my Epic Road Trip caught the attention
of a new friend in Switzerland
who recommended a most excellent little book
Zen in the Martial Arts
If you read this book,
you may get some very good insights
which could lead to better pool
and a better Life.

Click the link to check it out at Amazon.com
and scan some of the pages.
Every time you see "karate" or "aikido"
just think "pool".
You will be amazed at the similarities.

It's all in the mind.