The Wei Table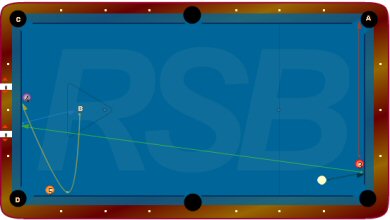 Sometime around the turn of the millenium,
a clever programmer named Wei
created a neat little tool for pool shooters
so they can easily arrange shots on a pool table,
and communicate that situation to
other people on the internet.
It has come to be a de-facto standard.
My first use of it was this year,
and I noticed that it is real slow
unless you download the program
from the New York University website,
and fiddle with installation and settings
so that it works on your computer.
So, being a programmer myself,
I spruced up a few things,
and now it is available anytime you want it
simply by clicking this link:
http://www.MichaelMcCafferty.com/PoolTable.htm
I have emailed the programmer (Wei) to request
some additional custom features.
Stay tuned...